At Home Synergy we are all about integrating technology in your home or office environment. We believe that everyone has individual needs and we tailor our services to suite your requirements. We work with numerous brands and suppliers bringing you technology that works together from High end home theatre systems to IT solutions to mention a few. We make use of the highest quality brands that have been tried and tested!
Let us integrate your technology systems making your life easier and more efficient.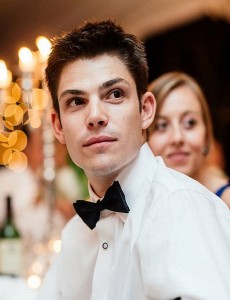 Marc Puzey.
Home Synergy Solutions was established by Marc Puzey in 2013.  Marc is an entrepreneur , techno- junkie and technology integration specialist, who cleverly makes all today's gadgets work harmoniously with each other; be it solar systems, security or high end home entertainment. Marc is also a 4×4 enthusiast and loves adventuring around South Africa. When Marc isn't making some kind of electronic device talk to another he is riding a bicycle somewhere normal people wouldn't or looking forward to a boating weekend away.
We provide Customised solutions for both home and corporate environments.  We have partnered with leading brands in the industry to ensure that you get the absolute best in quality and support.